The Most Thoughtful Financial Professionals You'll Ever Meet
Given our years of experience, our commitment to uncompromising ethics and superior service we have built our practice on the dedication of helping clients achieve financial security and peace of mind.
Helping people accumulate, protect and preserve wealth since 1985, First Security Financial specializes in offering solid financial solutions for retirement.
David Compton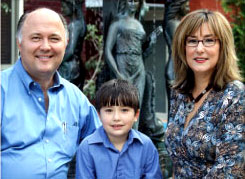 Since 1985, David has specialized in offering solid solutions to the rapidly growing number of financial concerns that most seniors face today. He is confident in directing clients toward the most appropriate solution to achieve the maximum financial benefit for them and their families. His foremost goal is to remain dedicated to helping his clients achieve financial security and, most of all, peace of mind.
John Compton
John takes pride in cultivating long-term relationships with each of his clients. Over the span of his 19 year career, he has built a solid base of clients through his uncompromising ethics and attentive service. John's extensive experience enables him to expertly resolve the financial concerns of retirees, including the fear of outliving or losing their money, education planning for loved-ones, tax reduction, and legacy planning. John's success is built on his ability to provide excellent service and value to his clients in regards to short- and long-term planning. He takes great pride in helping his clients to retire with financial security, dignity, and peace of mind.